During the process of creating this Blog and my previous Affiliate Marketing Websites, I have found some Internet Marketing Tools and Services that today I truly wouldn't be without.
This isn't to say that I haven't had some bad experiences along the way, it's just that what I use now is proven to work, is very reliable and cost effective.
Please get in touch if you have any questions about any of these Tools or Services.
Recommended Internet Marketing Tools:
Internet Marketing Mentor Program

For me, this is probably one of my most important Internet Marketing Tools.
In February 2014, I joined John Thornhill's Partnership to Success Program and after only 8 weeks, I achieved more as an Internet Marketer than I had done in the previous 2 years!
When you join a program like Partnership to Success (P2S), you not only get a Mentor who's proved himself online, you also automatically join a wider community of like-minded people who are after 2 things:
To become successful as Internet Marketers, and…
To help fellow members of P2S become successful
And this is really what helped me advance so quickly in as little as 2 months. When I had a problem, I had instant access to other members of the program on the P2S Facebook Group. Pretty much anything can be solved very, very quickly here!
Also, I found that I was starting to take responsibility for my work and was getting a lot of encouragement from John Thornhill himself and other P2S Marketers.
At the time of writing this, John Thorhill's Partnership to Success Program is still accepting new members.
I've included a link below which takes you direct to the 4 Videos where John Thornhill explains more about the P2S Course and how it will benefit you.
He also goes on to explain that Your Success is 100% Guaranteed providing you follow his guidelines.
His Guarantee is just that and I'm the proof.
Click HERE to find out more about the Partnership To Success Program
Domain Hosting
D9 Hosting – If you want affordable Domain registration and Hosting Services, then I can wholeheartedly recommend D9 Hosting.
I'm terrible with the really technical stuff and it's not unknown for me to mess things up and face losing a lot of work!
These guys need to be on your Internet Marketing Tools wish list!
D9 have come to the rescue on more than one occasion and their response times must be amongst the best in the business, usually within the hour!
Fully recommended if you're serious about being a Full-Time Internet Marketer.
You can check out D9 and the services they offer here…
Graphics/Design/Headers/Banners
GFX1 is the only Graphics company to meet my needs first time!
I don't think I'm overly fussy but I like my Banners, Headers, Buttons and all other Graphics to make a great first impression.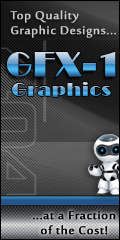 Face it, these first impressions do count!
Now, I've used a lot of companies in the past, including the likes of Fiverr Gigs, but no one has come close to these guys in terms of exactly what I want and in the speed that they can get it to me.
The Header for this Blog for instance, was requested on a Friday evening and delivered the next Saturday morning. Now that's service for you!
Fully recommended if your looking for any Graphics work on your site.
You can check out what GFX1 have to offer here…
Social Media
Managing all your Social Media profiles under 1 platform is a must but you need the right Internet Marketing Tools to do this!
Facebook, Twitter, Google+, LinkedIn and more, are all very effective ways to fully engage with your online audience but are you doing so at the expense of other parts of your business?
I've been using Hootsuite for over a year now and it pays for itself very quickly, its amazing how much free time it actually makes for you!
Speaking of Free, you can use the free version of Hootsuite and manage up to 5 of your social profiles under 1 platform. When ready, simply upgrade to the Pro-version.
Want to know more, check out my article on Managing Social Media.
You can have a look at Hootsuite and what it has to offer here…
Content Creation Services
It took me a while but I finally managed to find a Content Creation Service that you have some decent control over!
If you want to read more then check out the article I wrote about my experiences with finding a good content service here…
iWriter has consistently given me good quality articles for my product review websites and if you're looking for this sort of service then they come highly recommended and definitely worth adding to your Internet Marketing Tools list.
You can check out iWriter here…
Backup Services
Until you've lost all your hard word because of a technical problem or some computer hacker, its hard to put Backing Up your data as a priority!
Believe me though, there's not many things more important than making sure all those hours/days/months and years
are protected. If you lost all your site/s information overnight, how would you cope?
I've been using Backup Creator for a while now and it comes highly recommended.
It's quick and easy to use and will let you backup your whole site so that should the worse happen, you can reload the site from that backup.
Thinking about it, this is probably the most important of my Internet Marketing Tools!
Interested? How about checking out their demonstration video?
You can checkout BackUp Creator here…
Free Teleprompter
This is a great little service!
I was preparing to record a introductory video for an upcoming product release and was getting a bit frustrated with trying to use Word, Powerpoint etc. as a Teleprompter for this video.
But, I got lucky and found this cracking Free Teleprompter.
Here's the post where I explain how to use it and give you a direct link: